H
ey dollies, happy S
unday
morning to you!
I love being a fashionista, there are totally
NO RULES
per-say , none. We wear what, when and how we want!! anytime we want it, Some might think your outfit looks like a HOT MESS, but someone who understands FASHION and where your coming from Fashion wise will definitely think its fabulous #POW!!.
Anyhu back to the matters of the Heart, Body and Soul
FASHION-ED
today .....
actually a day later after TRILOGY took place is when I'm busy editing some photos i took which i will hopefully upload here tomorrow but before tomorrow comes today im going to talk about 10 essential things us men should always have in our day to day journey
The fashion for men these days is all about class. Whether edgy, colorful, or simple, it is mostly all about creating that aura of elegance, class and masculinity. So keeping this in mind, there are some things that a man should have in his closet. They are just items that are "the IN thing" when it comes to fashion for men. The "IN things" this season are as follows in no particular order:
THE BAG
This has to be my personal favorite. Not only women carry bags anymore; Men NOW carry bags and even in a more stylish manner. In my opinion Louis Vuitton and Coach make the best male bags, but then others like, Marc Jacobs, Tom Ford, Fossil, etc. have good bags. There are different kinds of bags but that's another whole story entirely.
With a bag, you would look something like this:
old mate vintage messenger bag
gucci messenger bag
It'll have your iPad, phones, wallet, laptop, notepad, iPod, liquor flask, handkerchief, and anything else you deem essential. Classy, ain't it?
WRIST WATCHES
Wrist watches make more statements than men realize. Most women in fact, will judge a man that approaches her by the quality of his wrist watch. While its sole purpose is to tell the time, it is also a very important accessory.
rolex watch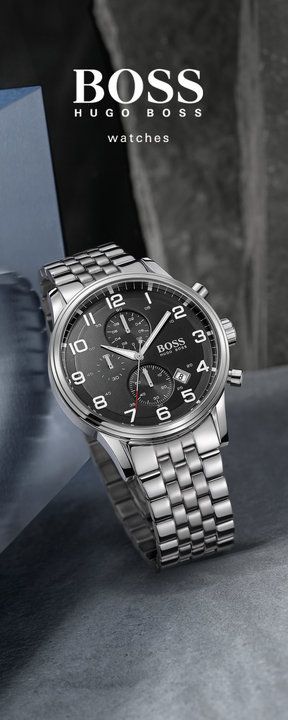 Hugo Boss Rolex watch
COLOGNES
You have to smell good as a man. In fact, men need colognes more than women do which is the reason why male perfumes are always stronger so they can last longer. The masculine scent just always does the trick, its a confidence booster. Tom Ford has one of the best male colognes but then there are others as well. Again, that would be another write-up entirely.
LOAFERS
There are obviously different kinds of shoes and we can't even start talking about all of them now, we could go on and on and on. So I'll talk about the most casual one every man must own. Even if it's with shorts on a Saturday afternoon or cropped khakis with a blazer on a Friday, they always look good. They are like life savers of the closet. If you don't own one get one NOW!! There are many stores that that stock them, there are different types of loafers at different price points, just get your hands on a pair.
SUNGLASSES
Sunglasses are a "Must Have". I do not know a man who doesn't have sunglasses. They are really stylish especially the vintage ones. They always add that bit of extra cool factor to any face or outfit.
THE BUCKLED BELT
It might not be Hermes like the one below but it is essential to have that belt that will make a statement when you are rocking a plain T-shirt and a pair jeans. It enhances the look, it screams elegance and style especially when its one with a designer buckle head. But please, please, please and please be careful not to over do the buckle size!
BOW TIES
Bow ties create the ultimate preppy look. Even if you're not attending a formal event, it goes very well with jeans and a shirt on a random day.
COLORED BLAZERS
Take a look at this guy's outfit, he looks good right? He does but if you look closely you'll see that there's nothing special about the outfit except the "coloured blazer". Without the blazer, the uniqueness of the outfit is gone. Colored blazers enhance ordinary looks; they give the outfit an edge. All you have to do is ensure your choice of color isn't too bright, and one that suits your body shape. (Darker colors for big people, and lighter colors allowed to the smaller people).
KHAKIS
Whether, shorts, cropped, straight or boot cut, khakis have to be one of the most essential clothing items. I would have included jeans but we all own a pair of jeans. If you have been limiting yourself to jeans all this while, please drop by the nearest boutique/shop or whatever and pick up some khakis. Its an essential basic item..
JEWELRY
Yes, jewelry, because I know some of you are wondering how jewelry is a must have for a guy. Of course, I'm not telling you to wear earrings, I'm telling you to wear rings, bracelets and neck pieces. Because you are men, you can't be doing battle of the most bogus jewelry piece with your female partners, so it is best to keep it simple but classy!
So I have told you 10 things that you must have as a guy. There are obviously other things you should have but I'll talk about those separately. Please get these things if you don't own them, they help a lot.
"
Start simple and expand according to lifestyle.
Love y'all, see you next week!!